Arts hubs and arts quarters in London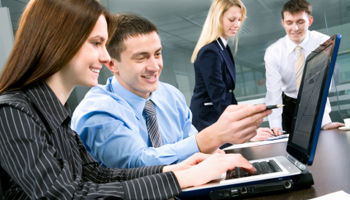 London is one of the most important capitals for art and culture in the world. The city is home to world class galleries, including The National Gallery, The National Portrait Gallery and Tate Modern. The city is also where you will find the Royal Academy of Arts, the Dulwich Picture Gallery and the Courtauld Institute of Art. London is also home to more artists and art organisations than any other capital in the world. Artists are supported in the city by various hubs, including London's Artist Quarter.
London's Artist Quarter
Recent regeneration in the East End has seen the emergence of a flourishing arts scene with new galleries, dealers and student artists active in the area. Situated between the Queen Elizabeth II Olympic Park and Canary Wharf, London's Artist Quarter is helping to brand East London's artist community. The area is promoted through a website that showcases artists and their work, as well as local activities in East London.
Major venues and galleries in the area include the Barbican Art Gallery, Rivington Place and Forty7 Gallery. In total, the area is home to over 80 galleries and related venues. Venues include artist run spaces with artist studios, exhibitions and learning opportunities. Among these venues is the Mill Co. Project, a social enterprise that offers affordable work space for artists. East London is also home to over 20 arts organisations, including Calvert22 and Artfinder. The area is also the base for London Sculpture Workshop, which is a membership-based open access workshop based in Bermondsey.
Bow Arts
At the heart of London's Artist Quarter is Bow Arts. Established in 1995, Bow Arts Trust supports community renewal in East London through the delivery of arts and creative services. In 1998, the registered charity established the Nunnery Gallery. The Nunnery features open studios and is used for various exhibitions and events throughout the year. Each weekend, artists open their studios and share their work with the public.
Bow Arts' sites offer live and work schemes with housing for approximately 400 artists who are interested in community work. In total Bow Arts manages over 100,000 square feet of artist studios and affordable live-work accommodation. Sites with artist studio space operated by Bow Arts include Bow Road Studios, P1 Studios at Taylor Place, SE1 Studios and Stratford Studios. The first site, Bow Road Studios, includes the Nunnery Gallery and is a base for over 120 artists. SE1 Studios provides space for more than 130 artists while Stratford Studios features workspace for over 30 local artists. Housed in a former biscuit factory, P1 Studios offers start-of-the-art workspace for artists.
Mayfair
Mayfair has been an important arts hub in London for nearly a century. Since the eighteenth century, art dealers have been a staple for the area. As developers move into the area with new commercial and residential project, the district has seen the disappearance of several galleries in recent years. Many of the galleries that remain are owner and family operations. Bond Street remains home to several commercial art galleries, including leading auction houses such as Sotheby's, Bonhams and Christies. Galleries are also found around Cork Street.
The arts hub around Cork Street and Bond Street is located close to the renowned Royal Academy of Arts, which has helped supply artists to local galleries in London for centuries. Mayfair is also home to The Arts Club. Founded in 1863, the private members club was an arts hub during the nineteenth century and remains a meeting place for influential members of London's creative arts scene. Dealers and galleries in the area are in ideal position to trade art works thanks to the proximity to the Royal Academy and leading major auction houses.
South London
South London has gained a reputation for being a strong hub for the arts, particularly in Telegraph Hill, Deptford and Brockley. Since the 1960s, artists have been moving into the area thanks to the proximity to Goldsmiths College and the Camberwell School of Art. The Lewisham Art House offers art classes in addition to studio and exhibition space, while a number of artist studios are based in Telegraph Hill. The annual Telegraph Hill Festival features open studios, music and other events each spring.
Art Hub operates purpose-built studios with access to art and craft facilities in South London. Space is available on a per week basis with access 24-hour a day. Studios feature free Wi-Fi and off-street parking for aritsts. Art Hub Studios operates two facilities located at 34 Bowater Road in Charlton and 5-9 Creekside in Deptford. The Deptford location features 26 artist studios and gallery space, while the Charlton facility in South East London offers 25 artist studios with a print and craft workshop. Art Hub also deliveries courses and events where resident artists showcase their work to the public.