Best Shared Workspace Hubs in West London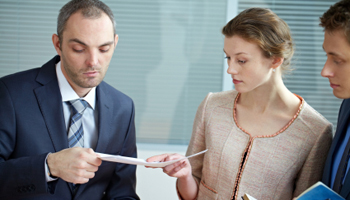 Many of London's most established shared work hubs are in spaces that were former warehouses or breweries in the East End of London, close to the City and the financial district. You might be forgiven for thinking that West London, by contrast, has less to offer the freelancer who is need of some temporary office space, or the executive who needs a place to hot desk from. In fact, nothing could be further from the truth and West London's flexible and shared workspaces are amongst the best kitted out in the capital. Video conferencing facilities, WiFi and super fast broadband are commonplace among the flexi-desk spaces in the west side of the capital. If your work means that you need to get into the West End and Westminster more than you would the City, then look westwards. Of course, West London's shared offices have long been favoured by internationally-based executives who arrive in the capital via its most important air hub, Heathrow. If you select a temporary office space in this side of the city, then because of this the chances of improving your overseas network are significantly improved.
Regus Offices, Chiswick
Designed by the world famous architect, Sir Richard Rogers these flexible offices are surrounded by a lake, a waterfall, gardens and even a few trees. This workspace hub has picked up numerous awards for its landscaping, but internally you get everything you might need from a touchdown office, too. Whether you are an entrepreneur with a start-up company making its way or work for an established company that is based elsewhere in the country, there will be a space to suit your needs - all in a building that you will want to invite clients to.
The Doughnut Factory, Acton
This facility is based in the heart of West London and is great for individuals who need a professionally maintained place to work, but for whom working at home is not ideal. There are self contained office and meeting rooms, but much of the factory is a shared space where you simply rent a desk which includes a phone line and WiFi. Day and week rates are available for hot-deskers but you can also obtain monthly rates in this air-conditioned and furnished facility. It is also worth noting that the Doughnut Factory offers disabled- friendly access.
Crown House, Kensington
There are few areas of London that convey class in the way that the Royal Borough of Kensington and Chelsea does. Ideal for designers, creatives and new media experts, Crown House is located on the Hammersmith Road and offers chic boutique buyers a permanent home as well as interiors design companies and trendy fashion labels. With plenty of flexible work space hubs as well as established office, the location is perfect for being relatively close to central London, so that you can to drop into to get things done when on the way to Heathrow. It is also ideal for client meetings if they are travelling to the capital from the west, along the M4 motorway. Business lounges as well as more conventional office spaces are available.
Canalot Studios, Kensal Rise
These flexible units and workspaces are among the most well established in West London. Many of the smaller studio workspace hubs have been refurbished and are perfect for dropping in and getting some work done ahead of that crucial client presentation. There is a centre manager - who can help out with any questions - plus an on site café and a manned reception area. If you prefer to cycle to your office than drive, then there are cycle racks and even showers available to use.
Ealing Centre, Ealing
West London's Ealing Centre is a great place to be for creative entrepreneurs and is already home to many film executives and TV production companies. It also offers flexible working spaces which you can access at short notice. Using the meeting rooms and IT facilities here means that you are able to do a spot of networking with like-minded freelancers and people who are also running start up businesses. The location of Ealing is especially handy for those who would like to rub shoulders with professionals in the financial services and insurance sectors, as well as media industries, because those that are not based in the City tend to be in the locality.
Westbourne Studios, Westbourne Park
Situated close to Ladbroke Grove, these offices are available to rent by the month and more flexibly, if you require. The work studios are ideal for visual arts based freelancers as well as new media start ups. The studios are just a stone's throw from the A40, Westway and offer 24 hour access, perfect if you need to get some work done early on a Monday morning after travelling to the capital. With state-of-the-art IT facilities and data connectivity, you may never need a hot desk in central London ever again.