Best Shared Workspace Hubs in East London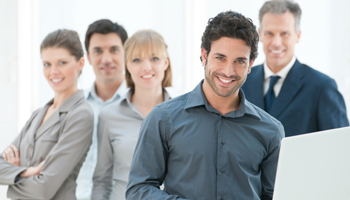 If you live in Essex or East Hertfordshire and come into London for meetings with clients and customers, then a touch down base in East London where you can plug in your computer can be extremely useful. Although these sorts of shared workspaces are increasingly common in all of the major cities of Europe, they are probably most associated with central London. Nonetheless, in the east side of the capital, there are probably more shared offices where you can rent a desk and an internet connection than you might have thought. Many are also well positioned for tube stations, so they make ideal places to come and do a mornings work before heading into central London for your meetings. Nowadays, the facilities in the best workspace hubs in East London are second to none and there are few advantages in using one that is closer to the City in terms of IT or connectivity.
Pill Box, E2
This combined office, meeting and event space occupies the site of a former brewery in Bethnal Green. It is only a few hundred metres from the Underground station which itself is just one stop from Liverpool Street. So it makes good place to work from if you need to visit a city lawyer or a broker as a part of your work. There is a shared reception area which combines with an award winning café and restaurant. As you might expect, there is an excellent internet connection as well as telephoe services and cloud applications, if you need them. What's more, the office is secured by a 24 hour CCTV system.
Canary Wharf, E14
Did you know that 1 Canada Square, which is London's second tallest office block, has shared working environments that you can rent space in? Ideally positioned if you don't want to travel all the way to central London, but still being in the heart of the financial institutions, this is the perfect place for freelancers who serve the banks and traders. There is an extensive selection of shops, cafes and other eateries on the lower ground floor, so it makes for a great place to drop in and clear a few emails whilst engaging in a little networking with other freelancers or the occasional potential client.
Burford Road Business Centre, E15
Close to the site of the Olympics which were held in London in 2012, this drop in hot-desk centre is in an up and coming part of London which is favoured by designers and architects as well as technical freelancers. The offices are well thought out and - from the staffed reception to the reliable centre manager - they are perfect for flexible working when you need to get going fast. You are in the best part of East London in terms of public transport because Stratford lies on several tube lines, has overground train services, the DLR and easy access to the M11 which connects to Stansted Airport. This is the place to come if you move around in your work a lot.
Bow Office Exchange, E3
This workspace hub is located on a multipurpose light industrial estate and although it might not look pretty, it houses a large shared office space which has everything that you might need. Bromley-by-Bow is the nearest Underground station, but the advantage of this site is that it has some parking which you can use. This makes it ideal for sales reps who want to touch down and log in without having to head into the congestion zone.
Whitechapel Central Working, E1
Occupying a site of just over 9,000 square feet in East London, Central Working's largest facility (they have two others) can easily accommodate lone workers or teams of up to 50 people at a time. Staff are available to help with any food or refreshments if you book a meeting room at one of their sites and all of them boast super fast complimentary WiFi. The Whitechapel shared office is located on the Mile End Road, so it is not far to head into the City of London to meet clients who are located there.
Hackney Downs Studios, E5
Hackney Downs Studios is a centre for creative executives to meet and share their workspace in something of a collaborative environment. Established in 2011, the studios offer over 90 serviced hubs and workspaces suited to creative businesses as well as individuals and sole traders. At any one time you could be rubbing shoulders with record label managers, jewellery designers, bookbinders, filmmakers or florists. It just depends on who else happens to be there. So, if you are looking for a short-term office space where your creative juices will flow, there are few better options in East London to choose from.