Best Coffee Shops for Working and WiFi in West London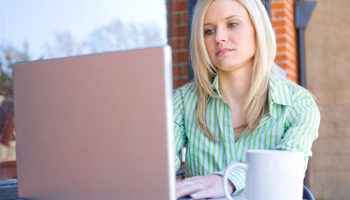 West London is home to several cafes and coffee shops that are great spots to work. Whether you are looking for a spot away from the office or you are a freelancer searching for somewhere to meet a client, the following are a few local favourites with inviting spaces to work or arrange a meeting. Although the list features mostly independent coffee shops, West London is also home to several chain coffee shops including Starbucks and Costa Coffee with reliable and free Wi-Fi that help make working away from home or the office easy.
Lowry & Baker
The Lowry & Baker opened in 2010 and is one of West London's best independent coffee houses. The menu features homemade sandwiches as well as soups, salads and other delicious treats. Located on Portobello Road, the Lowry & Baker also serves savoury Monmouth coffee. This casual neighbourhood hangout has a homey feel and there is a great relationship between customers and staff. Although small, the quirky space is relaxed and welcoming. Often times it feels like you are working in your own living room, especially with free Wi-Fi available. The Lowry & Baker in Maida Vale is west of Westbourne Park station and north of Ladbroke Grove.
Poppy's Place
Poppy's Place provides a refreshing and light-hearted spot to work. The décor is rustic and inviting, almost like you are in a friend's kitchen. In addition to smaller tables with comfortable benches, there are larger wooden tables that are great options for working on your laptop or meeting with a client. Large windows also provide a good view of the outside world if you need inspiration. Located in a quiet area of Fulham, Poppy's Place's menu features delicious organic choices and local favourites. Parsons Green, Fulham Broadway, West Brompton and Barons Court tube stations are all within a mile of the café and eatery.
Barossa
Barossa is an independent coffee house at New Kings Road in Parsons Green, Fulham. A popular spot for Aussie ex-pats and locals alike, the café is a relaxed and friendly spot to organise a meeting or work for a few hours while watching passersby. In addition to a small room at the front of the coffee shop, there is also a larger room that works better for a meeting with colleagues or clients. Opened in 2009, Barossa offers good service and an excellent Australian-inspired menu with homemade dishes. Barossa is located south of Parsons Green tube station and provides customers with good (and free) Wi-Fi access.
Muffin Man Tea Shop
The Muffin Man is a traditional English tea and coffee shop off High Street in Kensington. The quaint and relaxed space has a range of delicious coffees and teas, as well as traditional pastries and cakes. Although traditional in spirit, there's also Wi-Fi access that makes this an excellent spot to focus on work. A large menu of freshly prepared food is also available if you need a spot to have a lunch meeting. Although it attracts tourists and is on the cosy side, the coffee and tea shop is a good place to meet clients or colleagues who are staying nearby in one of many nearby hotels. The Muffin Man Tea Shop is within walking distance of the Kensington High Street tube station.
Coffee Plant
Coffee Plant is one of the best coffee shops in West London. Unlike some Notting Hill hangouts, the focus here is on atmosphere and coffee rather than being overly stylish. The long-running independent coffee shop serves an array of organic and fresh coffee, as well as Fairtrade brews. Beans are roasted nearby at Coffee Plant's own factory in Acton. There's also an extensive selection of cakes and snacks including sandwiches, as well as free Wi-Fi internet access. Situated on Portobello Road, Coffee Plant opened in 1997 and is a short walk away from Ladbroke Grove station.